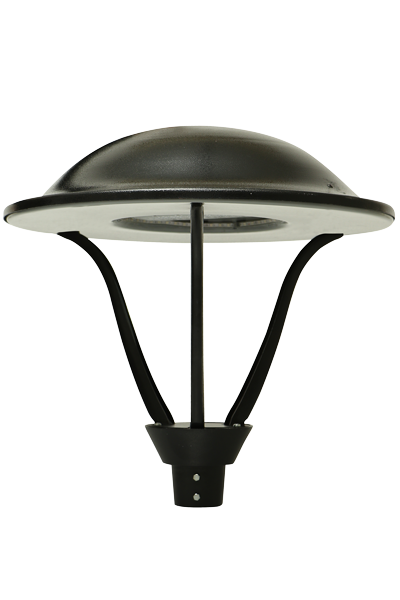 The Apollo series offers a significant outstanding solution for lighting of urban areas with an architectural value. It offers an
attractive urban environment with visual comfort to the public. This is due to the fact that it is created with a smart and versatile
design. Also, it is a perfect option for project based usage due to its patented house design and project oriented usage. It's perfect
for urban streets, parking lots, residential areas and public areas.
Essence series is an excellent street lighting solution for urban areas of important architectural value, a smart and versatile design of 7-in-1 installation, post-top mounting, bracket side entry mounting or suspended mounting. Equipped with high-quality electrical components, long lifetime is assured.Tool-free design and power switch-off device, enables easy, safe and minimal cost for maintenance. Efficient system could reduce energy consumption and to create a more attractive urban living environment and visual comforts for public and residential areas.
With patented housing design and range of optics, Essence series luminaire is also a perfect choice for project oriented usage.
Smart and versatile design of 7-in-1 installation
Excellent thermal management Outstanding self-cleaning capability
Patented optics for increased application efficiency
 Tool-free maintenance
3-5 Years Warranty.
Insulation class 1
Lifetime more than 50,000 Hours
• Urban streets
• Public areas
• Parking lots
• Residential areas